September 16, 2020
Aden port sees strong growth in seaborne trade
Yemen's Ports and terminals provide the vital gateways for imports coming into the country to meet the needs of a growing population, and to handle its exports. The Ports and land border crossings between them handled over 19 million MT of imported cargo over the past 12 months, from September 2019 to August 2020, compared with 15.7 million MT in 2018. This is a significant increase of 21% over the 2018 figure. The share of total cargo imports for the whole of Yemen that were landed at the Port of Aden grew to over 50% in 2018 and has remained close to this high percentage in 2019 and 2020 thanks to the efforts of the port's work force, the customs authority and all the port's stakeholders.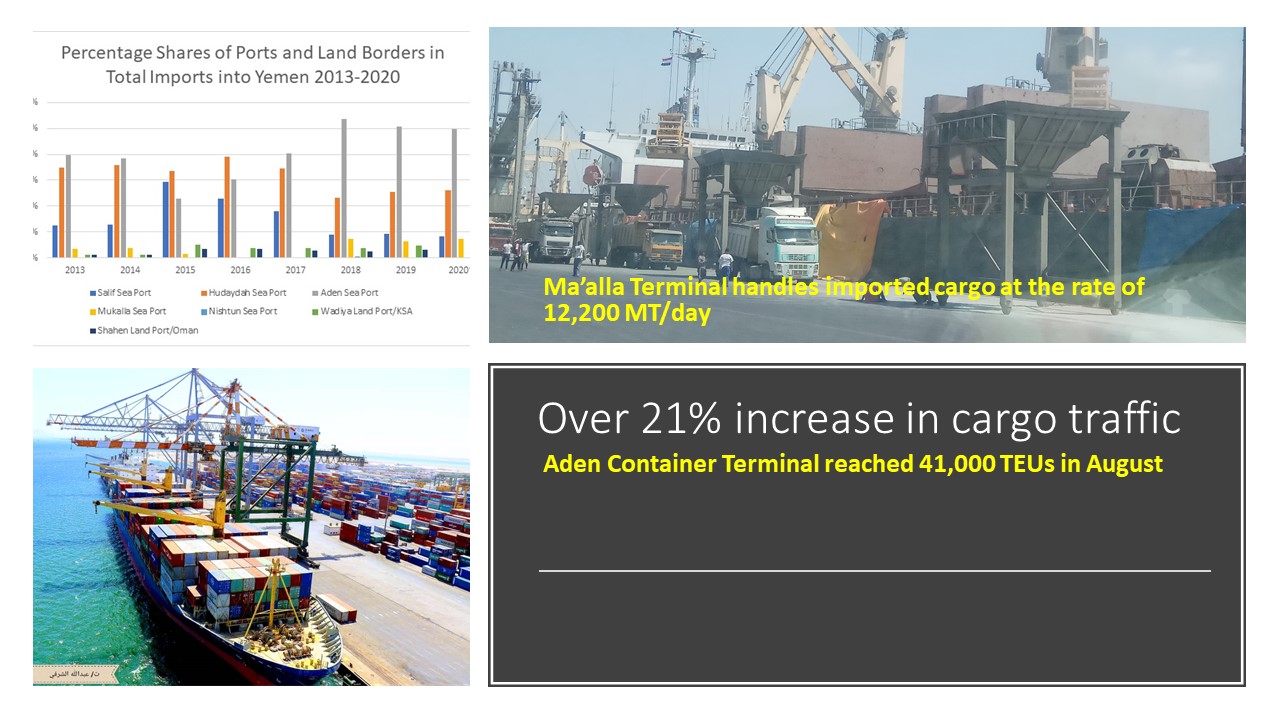 In the most recent three months of 2020, Aden handled an average of 967,000 MT/month, and in August alone imports were over 1 million MT, 75% of which were food and non-food materials, plus 25% fuel. This is the first time in the history of Aden Port that dry and container cargoes have made such an important contribution to import figures. Container throughput at the Aden Container Terminal has grown strongly in recent months, to reach nearly 41,000 TEUs in August. At the Ma'alla Terminal, over 12,200 MT per day of imported dry cargo was handled.
Aden Port wishes to thank USAID for the technical advice and support it received in recent years, provided through the Pragma Corporation, and looks forward to continuing this close cooperation. The port has also recently attracted support from the UNDP, which is providing funding for a new Vessel Traffic System to improve port safety and efficiency. The WFP uses Aden extensively for the import of its Aid cargoes and is in the process of providing the port with cargo handling equipment to further increase productivity. The contributions made to the development of the Port reflect the close cooperation between the international community and the Port of Aden, and the importance of the Port to Yemen.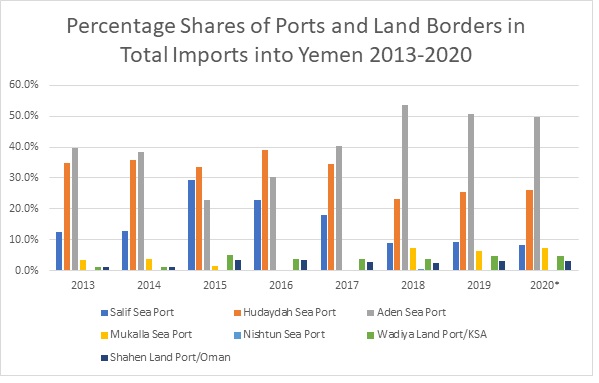 * Source: Customs data 2013-2017, Port and Shipping Agent figures 2018-2020.