February 9, 2022
Specialized Engineers and workers at the Technical Department are currently maintaining the breakwater in Ras Mirbat area in the Port of Aden, where a new batch of concrete blocks was put down last week to protect the breakerwater's body.
This self-financed project is implemented with the expertise of the employees and workers of YGAPC and according to the available capabilities . The project was implemented by the workers of the civil engineering departments, divers, workers of marine survey department, and a group of managers and workers at the workshop of the Corporation under the supervision of the Director General of the Technical Department and his deputy and direct supervision by the Engineers / Wadah Al-Yaman Khaled Hariri / Manager of Engineering Projects and Jalal Muhammad Abdul Hamid / Manager of Civil Engineering Departments, under direct support from the Executive chairman of YGAPC, Dr. Muhammad Alawi Amzerba.
This breakwater maintenance work is a continuation of the phases of works that started during the last period, which included the restoration of the breakwater head and the strengthening of the protection of internal tendencies with stones, as well as the restoration of the foundation and floor of the breakwater lighthouse.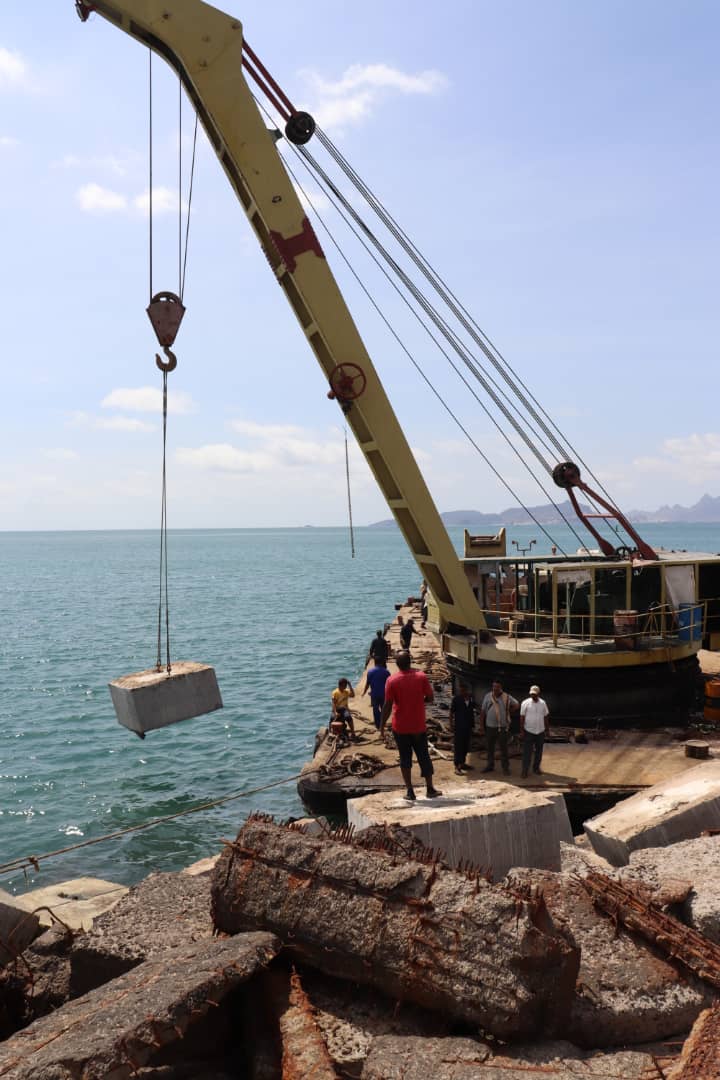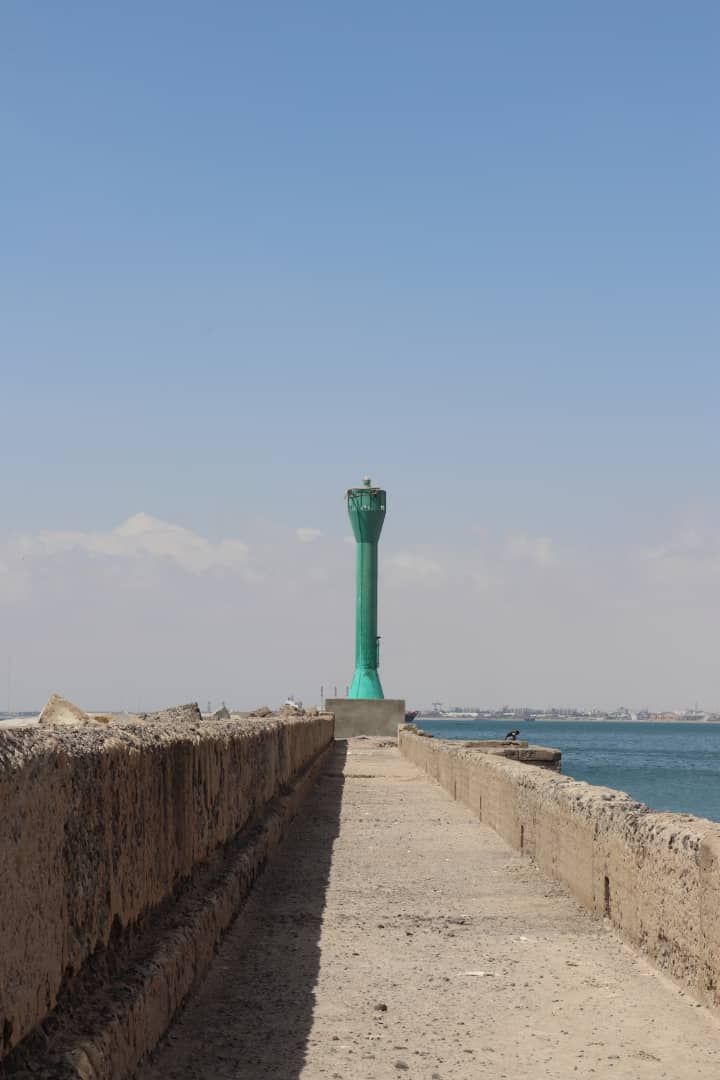 The importance of the breakwater lies in the fact that it protects the inner harbor and enables it to work throughout the year without any obstacles, even during the monsoon period, when the sea condition is turbulent, which causes the danger of working under this situation.