June 9, 2022
Eng. Abdulrab Al- Khulaqi, the Deputy Executive Chairman of YGAPC, received today Thursday,9th of June 2022, at the Marine Department Building, Ms. Marcela Masiarik, the chanselor of the German Embassy, and Ms. Melissa Rahmouni, Senior Advisor at the French Embassy in Yemen.
Captain / Ahmed Al-Bishi, Acting Director of the General Maritime Operations, welcomed the visitors and gave them an explanation of the functions of this department, which works around the clock, which is the main interface of the port, through which the procedures for receiving ships, berthing at the port and sailing from it are arranged. For his part, Captain/ Hani Abdul Muti, Deputy Director of the Maritime Operations for Traffic Affairs, pointed out that the Maritime Administration is on the verge of an unprecedented development in its work through the implementation of the Ships Control Services (VTMIS) project funded through the United Nations Development Office (UNDP).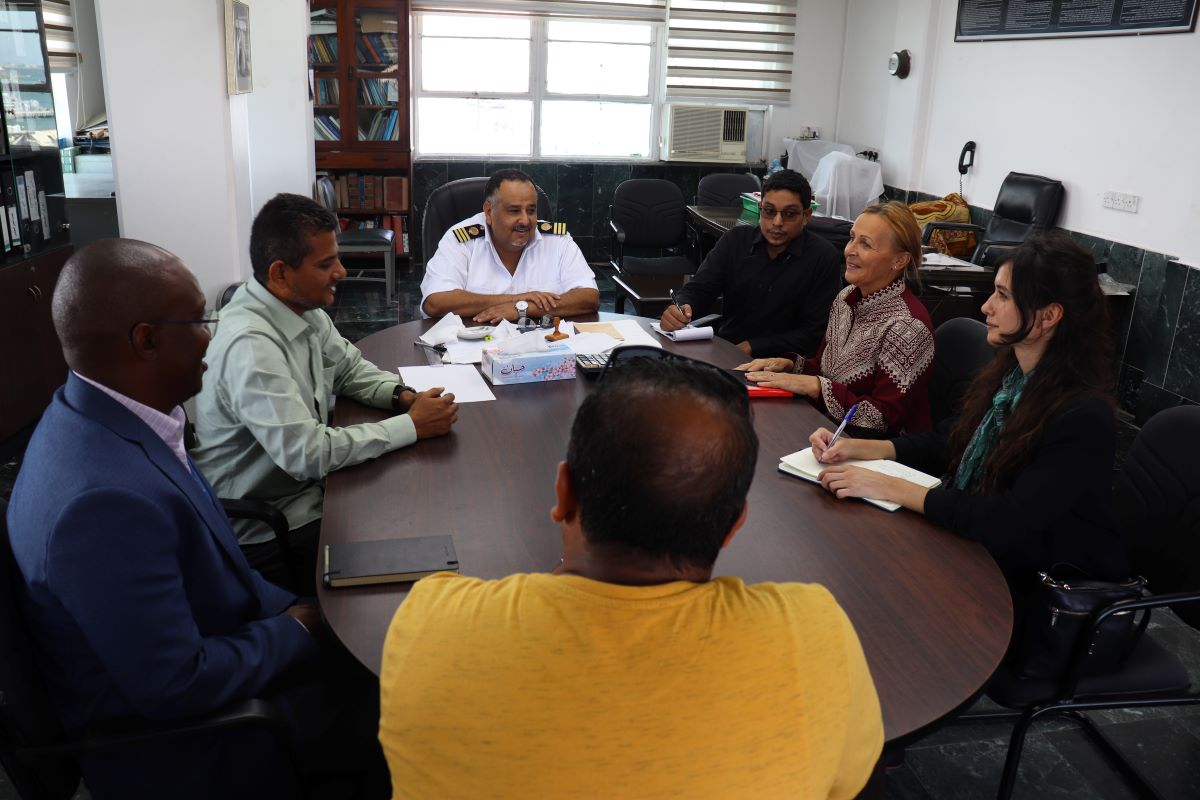 An extensive discussion took place with the visitors about ways to stimulate economic activity through the port of Aden, which is the main gateway to Yemeni maritime and commercial activity by addressing the challenges that emerged after the war, which resulted in restricting commercial activity and shifting part of it to the neighboring ports, especially the port of Salalah. They also discussed the tremendous efforts made by the Resident Representative of the United Nations Development Office, Mr. Oki Lutsma, to implement the project of placing the financial deposit in the marine insurance market, which will reduce the war risk fees imposed on the port due to its classification as a war zone.
After that, the visitors left towards the port of Ma'alla to see the port's handling capacity and its facilities, such as grain silos, oil tanks and cement factories, and to know about the ongoing activity and the port's assets damages.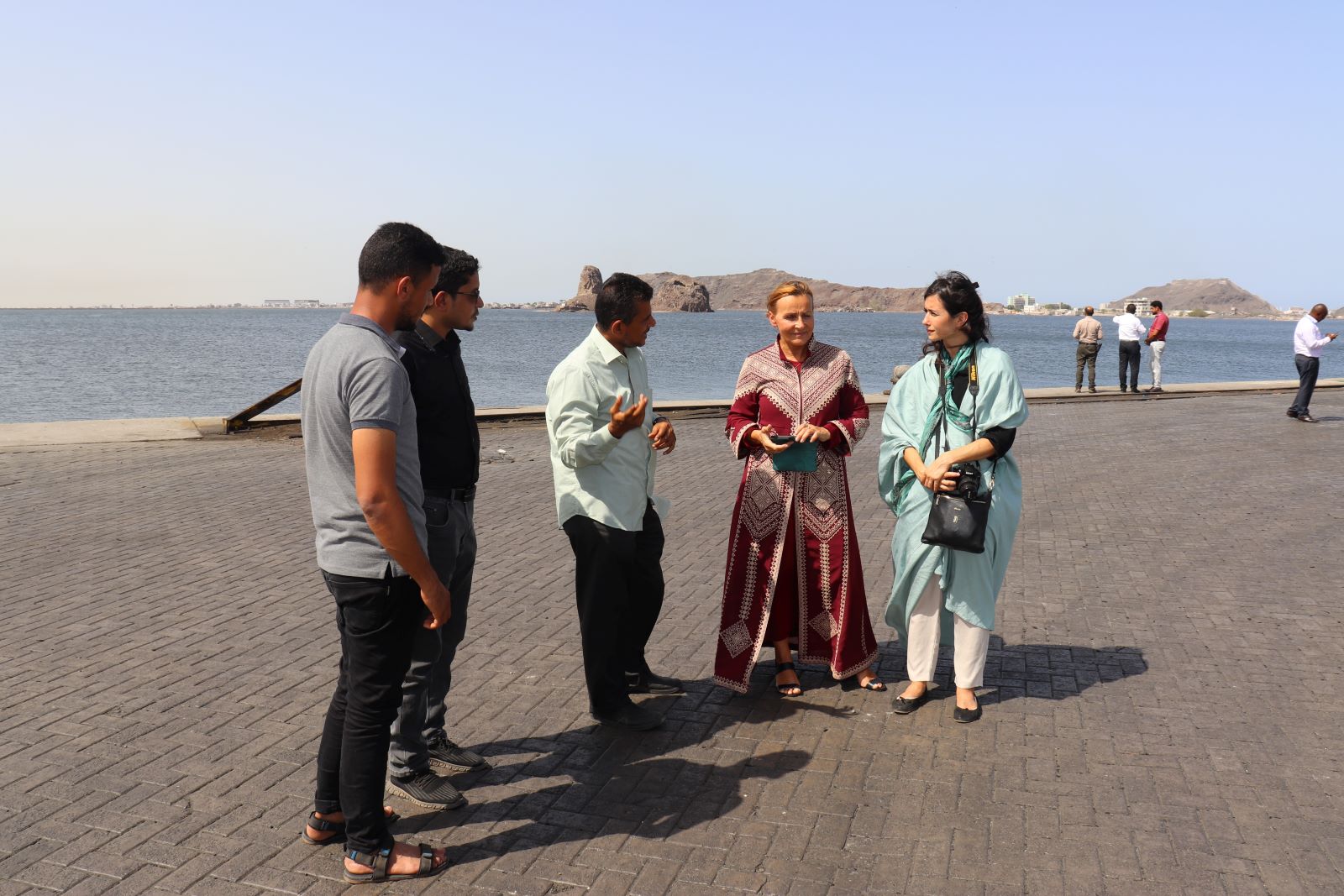 The United Nations Development Office, represented by Mr. Kennedy Chibvongodze, had arranged for this visit, which was appreciated by the visitors, expressing their fascination with the size of the port, the natural protection it enjoys, and its great capabilities for expansion.