The MTC is operated by the Yemen Gulf of Aden Ports Corporation and is located in a separate building in the heart of the Tawahi. It was established in 1988 with the help of the IMO and UNCTAD, and has provided training programmes to meet the needs of the Corporation, shipping agents and other port-related organizations since that time. It consists of two floors containing classrooms for computer and English language learning, and the associated administrative offices. The Center operates, in coordination and through communication with other institutes and specialized centers, to prepare and deliver both internal and external training courses.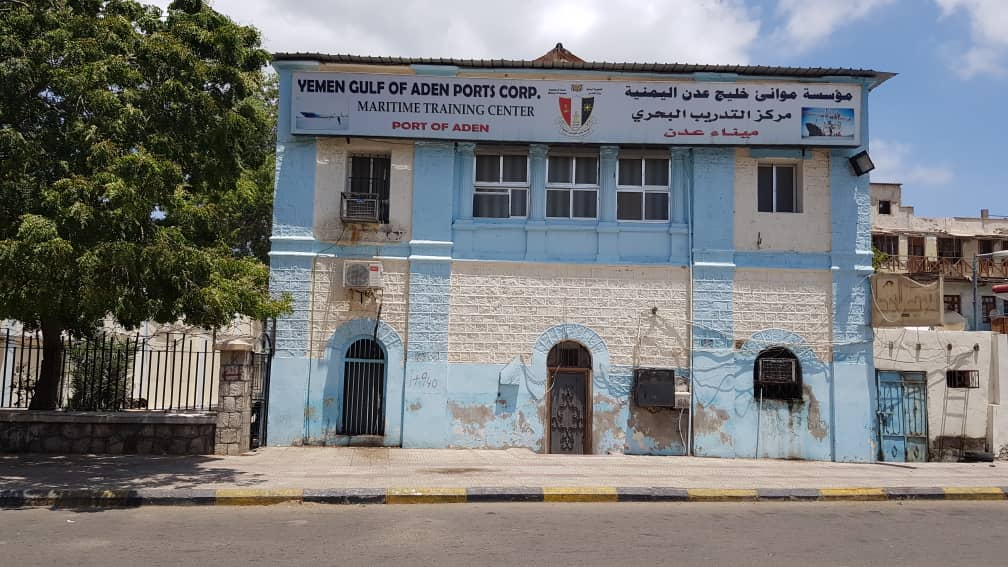 The MTC was established by a resolution, with the tasks identified by that resolution as follows:
Training of workers of the Gulf of Aden Ports Corporation and relevant marine and shipping authorities to develop the capabilities and skills of the labour force in the maritime field.
Coordination of training in the field of maritime transport in general and between the departments of Yemeni Ports Corporations, in particular.
Coordination of cooperation with international organizations in the field of maritime training.
Provision of advanced training equipment for the development of appropriate training courses in order to reach a degree of self-sufficiency in the field of maritime training.
Provision of training courses in combating marine pollution in order to protect the marine environment.
Development of workers' knowledge of maritime laws and regulations relating to maritime transport, maritime safety and the protection of the marine environment.
Since the Yemen Gulf of Aden Ports Corporation was established, the Center has:
Secured a permit for the MTC to operate from the Ministry of Technical Education and Vocational Training.
Signed a twinning agreement with the Higher Institute of Marine Studies in the Kingdom of Morocco.
Signed a cooperation agreement with the Ports Training Institute in the Arab Republic of Egypt.
Arranged for a number of specialized courses that were held outside the country (such as a professional diver training course) to be provided.
Trained staff in coordination with well-known specialized institutes inside and outside the country.
Trained staff in computer studies and in the English language.
Coordinated the cooperation between the Gulf of Aden Ports Corporation, the Red Sea Ports Corporation and the Arabian Sea Ports Corporation to train and qualify workers, and facilitated the exchange of experiences between the three corporations.
Signed a memorandum of understanding and cooperation between the Public Authority of Red Sea Ports in the Arab Republic of Egypt and the Yemen Gulf of Aden Ports Corporation.